St Edmond High School


Class Of 1973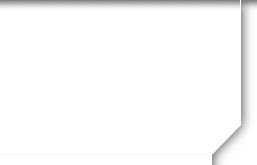 Alana Powers Jondle
Profile Updated:
August 10, 2019
| | |
| --- | --- |
| Residing In: | Gowrie, IA USA |
| | |
| --- | --- |
| Spouse/Partner: | Jerry Jondle |
| | |
| --- | --- |
| Occupation: | Owner of Iowa Public Records |
Children:
Chad, born 1974; Jessica (step-daughter), born 1976; Andrea, born 1979; Heather, born 1982; Amber, born More…

1984. We have 19 grandchildren (13 grandsons and 6 granddaughters).
Yes! Attending Reunion
Grandchildren
Kalee - 25 yrs old; Keaton - 21 yrs old; Justice - 21 yrs old; Kaleb - 19 yrs old; Kyler - 18 yrs old; Kiersten - 16 yrs old; Ellie - 16 yrs old; Amaris - 15 yrs old; Tre - 15 yrs old; Colton - 13 yrs old; Javion - 14yrs old; Drake - 13 yrs old; Jondyl - 11 yrs old; Chase - 8 yrs old and Twin boys Rocco & Nicco - 7 yrs old, Trevonte- 6 yrs old, Skye - 2 months old and Kashton - 2 weeks old.
School Story:
Started Sacred Heart School for elementary and then St. Edmonds. I remember it being pretty exciting to bring all 3 elementary schools (Sacred Heart, Holy Rosary & Corpus Christi) together in 9th grade. I had a great time meeting new friends, but have to admit it was a little scary too. Loved cheerleading! Built great memories with Miss O'Keefe and my cheerleading squads. Had fun in drama class my junior & senior year. Oh, and I dont want to forget about Sr. David for Algebra. She was the one I remember the most!
What did you always want to do that you haven't done yet?
Skydiving! I always thought this would be so much fun!
High points of your life since high school?
It would have to be my family. As most of you know, I was an only child growing up, and I always told myself I was going to have lots of kids! Well, I had 5 wonderful children and they gave me 19 awesome grandchildren. This keeps me so busy and I love that! The grandkids participate in alot of sporting activities i.e. soccer, football, basketball, wrestling, baseball, gymnastics, dance, and volleyball. I am always there with my video camera taping their memories and putting sports scrape books together.
What do you like to do in your spare time?
What spare time? I dont have much of that with running a business, following sports with the grandkids and everyday housework. But, I do love the vacations that Jerry and I have been able to take.
What is your favorite vacation spot?
Maya Riviera, Mexico. Jerry and I had such a great time here! One I will always remember.
Hope you have a very Happy Birthday, Alana. I'm sure you will be busy with all of your grandchildren and kids and of course Jerry. Take care, Alana! Celebrate YOU!!
Hope you had a wonderful Birthday, Alana. Keep celebrating all year!
Hi, Alana. Wishing you a very Happy early Birthday! Hope you have a wonderful day. I know you are busy with grandkids as am I. They are the best, aren't they? Taylor Jondle has done beautiful work at my house 2 times and I am so happy I got to know him. Very nice guy. Enjoy your birthday, Alana, in 3 days. Take care.
Hope you had a wonderful, relaxing birthday, Alana! I'm sure it was fun with all the family.
Happy, Happy Birthday to you, Alana. Have a wonderful, healthy year. I know you enjoy those grandkids!! Take care.
Happy Birthday, Alana!! Have a great day. I know you will!