St Edmond High School


Class Of 1973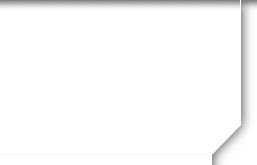 Loved Ones in Our Prayers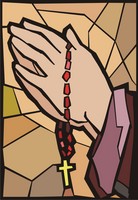 This page is being set up so we can all help when prayers are needed or to post a death of a relative or friend. In times of crisis or dispair, prayers are the only thing that might help. To submit, email me at bigginsm@st-edmond.com.
Nancy Hruska, mother of Phillip Hruska passed away on September 15th. Laufersweiler Sievers is in charge of the arrangements. Please keep Phillip and his family in your prayers.
Please keep Shelley Musselman Pommer and her family in your prayers as her son Nicholas Wade Pommer passed away December 7th. He resided in Iowa City. Laufersweiler Sievers of Fort Dodge is in charge of the arrangements.
Please keep the family of John McDonald in your prayers. His father, John passed away on Tuesday, March 11th. He was a resident of Fort Dodge. Here is the link for the funeral home; http://laufersweilerfuneralhome.com/obituary/123229/ .
Please keep Chuck Weiderholt in your thoughts and prayers as he recovers at the Des Moines VA hospital from a probable stroke he suffered a few weeks ago.
Tim Wagner is recovering from recent surgery after being diagnosed with a brain tumor. Please pray for Tim and a speedy and complete recovery.
Please keep a good thought for Debbie Boddicker (O'Connor). She was diagnosed with multiple myeloma at the end of 2013. She is progressing through treatment and is awaiting a bone marrow transplant soon after Mother's Day. Keep her in your prayers.
Nancy Higgins, mother of Bill Higgins passed away on March 26th in Fort Dodge. Please keep Bill and Nancy's family in your prayers. Here is the link to the funeral home - http://www.gundersonfuneralhome.com/obituary/123661/Nancy-Higgins-of-Fort-Dodge-Iowa/
Prayers today for Kathy Mashek Moore's family as they bury their brother, Patrick, who passed away after a 12 year battle with colorectal cancer on July 21st. May God hold them in the palm of His hand and bring peace and strength to Pat's family. http://www.legacy.com/obituaries/desmoinesregister/obituary.aspx?n=patrick-david-mashek&pid=171816095&fhid=17488

Please keep the family of Jack Weiderholt in your prayers. He lost his twin brother (our SE Classmate) on April 11, 2016 from complications of a stroke he suffered in 2014, then two days later on April 13, 2016 lost his daughter, Nikki Lennon. Nikki leaves behind a husband, Jason, and two sons, Brandon and Bryer.
Paula Wagner Oldson passed away suddenly on July 27th. Please keep her family in your prayers. http://www.laufersweilerfuneralhome.com/obituary/191520/Paula-Oldson/
Please keep the family of Debbie (O'Connor) Boddicker in your prayers. Debbie passed away on Tuesday, October 23, 2018 after a 5 year battle with multiple myeloma. Many of you might have had the opportunity to visit with Debbie as she was very adament about coming for a night to our last reunion. It was nice that so many of us were able to visit with her. She was a very determined and strong lady for sure! Please see the link below for her obituary. http://georgeboom.com/sitemaker/sites/George3/obit.cgi?user=57480542_DBoddicker
Please keep the family of Kathy (Prochaska) Goodner in your prayers. Kathy passed away on June 30, 2019 in Fort Dodge. Services for Kathy will be on Friday, July 4, 2019 at Gunderson funeral home in Fort Dodge from 4:00-7:00 PM. She leaves behind her husband, Dave and sons James and Trapper Underwood. You may view the obituary on the attached link https://www.gundersonfuneralhome.com/obituaries/Kathleen-Prochaska/.